BEHOLD THE MOON
Guild Hall Gallery
A Celebration of the Hammond Museum's 5oth Anniversary of the Moon Viewing Tradition, curated by Bibiana Huang Mathesis in the Guild Hall Gallery.
The Artists: Carla Goldberg, Chuck von Schmidt, Eda, Eleni Smolen, Elizabeth MacDonald, Harry White, Illse Schreiber-Noll, Karen Fitzgerald, Leslie Pelino, Lisa Breznak, Lori Robeau, Mimi Czajjka Graminski and Pam Smilow.
The Hammond Museum and Japanese Stroll Garden celebrates its 50th anniversary of The Annual Moon Viewing Concert at the Hammond Museum (August 20th, 2016).
This well known tradition was started by the Museum's founder Natalie Hays Hammond in 1966. The elegant custom of eating, drinking, listening to music, and writing poetry while watching the moon, was practiced devotedly since the Tang Dynasty in China (618-906) and was continued in Japan during the middle of the Hein period (794-1192).

To commemorate this event, the Hammond Museum had asked Bibiana Huang Matheis to curate an art exhibit "Behold the Moon" as a modern art exhibit to honor an ancient tradition. Matheis had invited 13 well established artists from the Hudson Valley, Connecticut, Long Island and NY City to participate in this multimedia art show, including 8 site-specific installations.
The resulting art exhibit is a seamless flow of contemporary, contemplative visual poetry beholding the moon as a celebration from June 8th, to September 17th, 2016.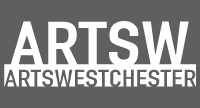 A Pursuit of Perspective
Exhibition - September 20th - November 11th, 2017
Guild Hall Gallery
​
Hisao Hanafusa
THE FIFTH DIMENSION

Minimal Art Master Hisao Hanafusa is an early visionary artist who always wandered beyond the boundaries of normal human perceptions. In this exhibition, his art goes even further.
Born in Miyakonojo, a city at the southernmost tip of Japan, Hanafusa studied at Kyoto University of Fine Arts. After several solo and group exhibitions in Japan, he moved to New York City in 1963 move to explore new realms with his art.
He had his first one-person show in America at the legendary Stable Gallery in 1969. He also was invited to four group exhibitions at the Guggenheim Museum in the 1970s and 1980s. He was also featured in the San Francisco Museum of Art in 1978 and the Bergen County Museum of Art & Science in 1994.
Several of Hanafusa's art works were personally selected by Peggy Guggenheim for the Guggenheim Museum's permanent collection. Although he was highly acclaimed as a "terrific artist", Hanafusa chose his path in life to remain hidden in NYC to focus on his art.
Hanafusa had a One Man Show in 2011, at Gary Snyder Gallery where he declared a vision that he identified as Uchuiden:
I believe that all humans have Uchuiden or "universal memory." If we access our Uchuiden, then we can express it through art, music, and other forms of creativity. Discovering one's Uchuiden is a journey that anyone can make. My work is an exploration of the mysteries of my own Uchuiden.
Hanafusa continued to explore this vision even deeper to go beyond its limits. According to art critic Julia Szabo of Art Desk 2015, Hanafusa left Uchuiden behind to contemplate something nobody alive has a memory of: The Fifth Dimension.
"When somebody is in the hospital, in a coma, mind and body can separate," Hanafusa says. "That is the Fifth Dimension. For me as an artist, it's not about memory now. It's more like a challenge: What's on the other side?"
The Hammond Museum and Japanese Stroll Garden is honored to be the showcase for Hisao Hanafusa's current works "The Fifth Dimension Series" in the United States. Koki Gallery of Tokyo, Japan, will also be showing a collection of these works in October 2017.
These works of art go beyond the perceived boundaries of minimalism into deep reflections of abstract expressionism. Each painting is designed as quiet, meditative portals to unveil a personal awareness of immortality.
Discover this experience and see what is on the other side for you.
​