Saturday, July 19th, 2014 -1:30 PM - 2:45 PM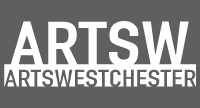 Members of *The Korean Spirit and Culture Promotion Project will be on hand to help attendees make lovely traditional lotus flower lanterns using colorful paper and wire frames. All materials will be provided and traditional Korean refreshments will be served.
A short documentary film on Korean artistic tradition will be shown as an introduction to the aesthetics of Korea.
Registration is required to allow for purchasing of supplies
Korean artist, Sunwha Gil will demonstrate the art of hangul (Korean Calligraphy) and let you try your hand at it.
Reservations Necessary
Call 914-669-5033 / or email: gardenprogram@yahoo.com
Museum Members $10.; Non members $15.
This program is made possible, in part, by Arts Westchester and additional funding from M&T Bank
For more information, please call (914) 669-5033 or email gardenprogram@yahoo.com