Digital Photography Workshop
Robert Uricchio winner in the Hammond's Third Art Competition will teach a 4 hour workshop with group and one-on-one in field instruction on using various aspects and functions of your SLR or Point and Shoot cameras.
He will cover different topics like apertures, shutter speeds, color balance and composition in a classroom setting. Then you will go out into the beautiful museum gardens where you will take images of the flowers, water, reflections and other objects. The workshop will end by reviewing and critiquing the images back in the classroom.
Dates:
Thursdays 12-4pm
September 29th-Workshop #11
October 6th-Workshop #12
October 13th-Workshop #13
October 20th-Workshop #14
​
Saturday 12- 4pm
​
October 23rd -Workshop #15
​
Requirements for the Class:
1) Bring your camera
2) Read your camera manual to become familiar with how to change some important functions: ISO, aperture, shutter, image compensation, color balance and image format (JPG and RAW).
3) Bring a tripod IF you have one.-Workshop #3
4) Have fully charged batteries and extra ones.
5) Minimum focusing distance for your lens(es)
Fees Per Class:

Museum members $35.00
Non members $45.00
Limit 8 people per class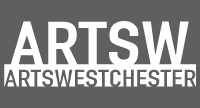 This program is made possible, in part, by Arts Westchester and additional funding from M&T Bank
For more information, please call (914) 669-5033 or email gardenprogram@yahoo.com