April 12th - June 14th, 2014
Art Exhibit - Guild Hall Gallery
Brush with Nature
The Oriental Brush Artists Guild (OBAG)
The Hammond Museum is pleased to announce the opening of an exhibit of Chinese brush paintings by the Oriental Brush Artists Guild.
Traditional and more contemporary work will be exhibited.Juried exhibit by Mr. Bai Yu Xu .
There will be an opening reception on Saturday, April 12th from 1:00 -3:00pm.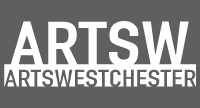 This program is made possible, in part, by Arts Westchester and additional funding from M&T Bank
For more information, please call (914) 669-5033 or email gardenprogram@yahoo.com