Sunday, May 7th, 2017- 3:00 PM - 4:00 PM
The 52nd Annual Blessing
of the Animals & Land
Each year in the Spring, the Hammond Museum hosts a special Blessing of the Animals to celebrate and honor our animal friends for the love and companionship they have given us.
Please bring your pets: dogs, cats, horses or other dear animal friends to share a blessing by a group of ministers (of various faiths) to celebrate life in the beautiful serenity of the Japanese Stroll Garden.
The doors will open by 2:30pm and the ceremony will start promptly at 3pm. Admission is Free. Your kind donations are always welcome and most appreciated.
We look forward to seeing you there, rain or shine.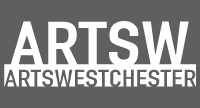 This program is made possible, in part, by Arts Westchester and additional funding from M&T Bank
For more information, please call (914) 669-5033 or email gardenprogram@yahoo.com